The Codevilla family, has been involved in the import of pure cellulose for paper use since the year 1919; nowadays it's the third generation.
The Codevilla & C. Srl was born in 1988, founded by Carlo Codevilla, thanks to his very long experience in the field.
Being for decades the country manager and MD of major pulp and paper International Organizations Dott Carlo Codevilla decided in 1988 to purely act as an agent, focusing in finding the best suitable grades of cellulose and graphic papers and fulfill the high quality standard the Italian customers were looking for.
To pursue such a goal, Carlo obtained immediately the committment of big producers of pulp and paper like Kimberly Clark-Miranda (Eucalyptus Pulp), Price & Pierce Intl. (Bleached Board and Pulp Substitutes), MD Allbruck (Directory Papers and MWC), Stadacona (bulky Newsprint) , Smurfit Stone (Cheasapeake- Oxidized Pulp), International Paper (Federal - SWD and MHWD pulps and C1S - C2S Boards) , Rayonier (fluff pulps and specialties) , Bowater (newsprint), Arctic Paper, Leipa Georg Leinfelder (100% recycled LWC)
As a counter part of this philosophy The Codevillas got also involved in the export of italian quality products in agreement with international Trading Houses, like Elof Hansson (Sweden) and Jacob Jurgensen (Germany).
Today, after more than 20years, the Codevillas keep on with the activity in an evolved and quite mature paper market, serving more specific fields and niches with wood, pulp and paper, with their almost 100years know-how, and always with success.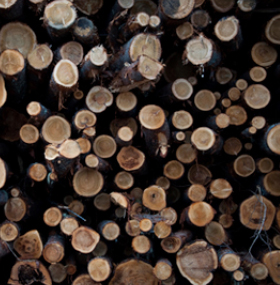 COMMERCIAL RESPONSIBLE FOR PAPER CONVERTING
MARIO CODEVILLA

Year 1967. University degree in Business and Economics (Milan).
Brought up his skills during and after his University studies, as a stager and employee at Federal Paper Board (South Carolina), Cellulose des Ardennes (Belgium), Mochenwangen and Allbruck Papier (Germany).
COMMERCIAL RESPONSIBLE
FOR PACKAGING AND LABELS
GIOVANNI CODEVILLA
giovanni@codevilla.net

Year 1973. University degree in Business and Economics (Milan).
Experienced, before joined the brothers, in the fiscal, consultancy and auditing by Coopers & Lybrand in Frankfurt (Germany), by Arthur Andersen (Milan), by Deloitte & Touche (Milan), and as Project Manager of Kyoceramita Italia.

Eventually trainee by the Papermill LEIPA Georg Leinfelder at Schwedt (Germany).